About us
Modern takeaway, prepared in traditional Nyonva-style, provides some of the best Chinese fare available. At Ming's Chinese and Malaysian Cuisine, we work hard to preserve authentic clay pot recipes, while providing a menu full of modern choices the whole family will savour.
Hawker's Style Noodle dishes, like Cher Bee Hocin, and Malay Style Curry, and our Gulai Ikan are cooked with care to create the perfect meal. Another one of our specialties, Peking Duck, is great for those seeking a classic taste with amazing seasonings.
When you're looking for superior takeaway in Phillip, stop by our Botany Street location, or order online to have our delicious Malaysian and Chinese meals waiting for you.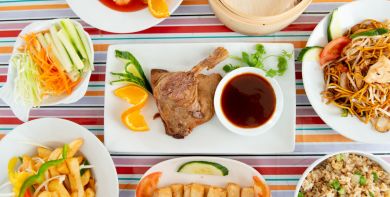 Reviews
Irma
"The laksas were delicious"
15/02/2020
Geraldine
"Tasty dishes with lots of vegetables in each. This is our go-to place for Chinese. Never disappointed."
1/02/2020
Katelyn
"Always incredible food! Delivered 20 minutes early. Great service and food always."
8/01/2020